Thank You Basket Project
---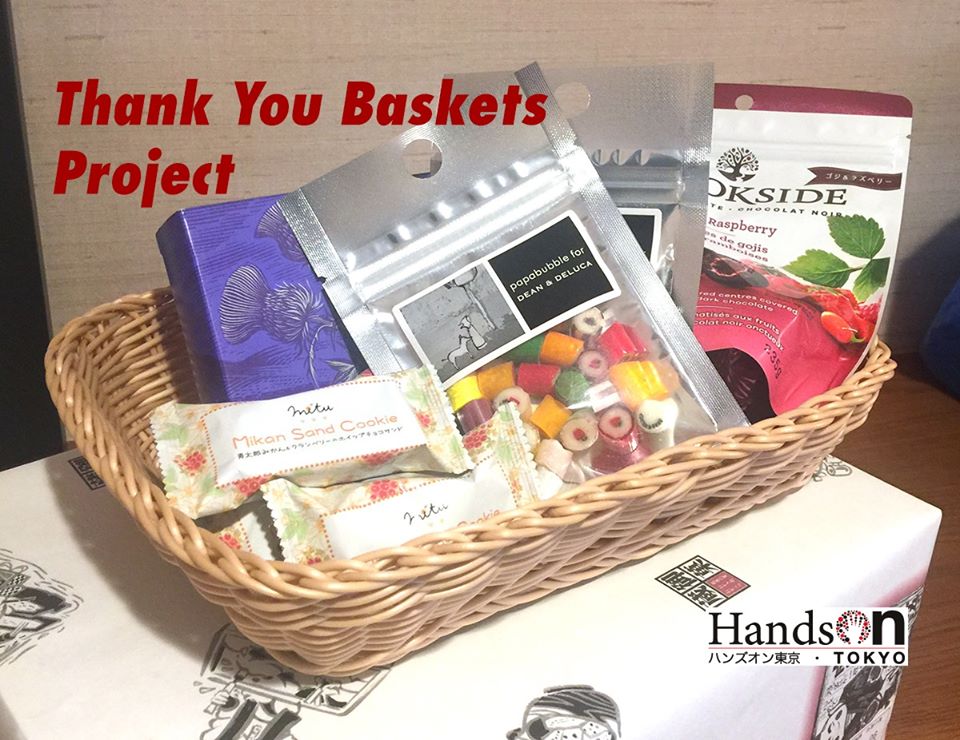 A big thank you to all our donors and volunteers for the "Thank You Baskets Project."
The donated PPE gowns, masks, and "Thank You Baskets," will each include a handwritten thank you message along with various sweets, and will be delivered to our partner hospitals, local hospitals, welfare facilities, etc.
For the "Thank You Baskets," please send the store-bought sweets and snacks, with a shelf life of at least 2 weeks, new and unopened. We kindly ask that the postage be covered by the sender.
If you have any questions, please contact us; info@handsontokyo.org.
Thank you for your generous support.
The Hands On Tokyo Team
Address:
NPO Hands On Tokyo
Gardenia Roppongi #101,
5-16-46 Roppongi, Minato-ku, Tokyo 106-0032

■Results *as of 3/5
Infants Homes, Children's Homes / 13 facilities / 43 times, total
Senior Homes, Welfare Facility / 7 facilities / 32 times, total
Hospitals / 7 facilities / 12 times, total
Homeless Support Group / 2 group / 6 time, total

■Material Support
PPE gown:6,272
Mask:48,475
Sweets:983 boxes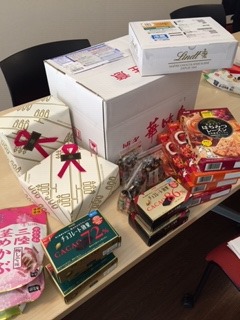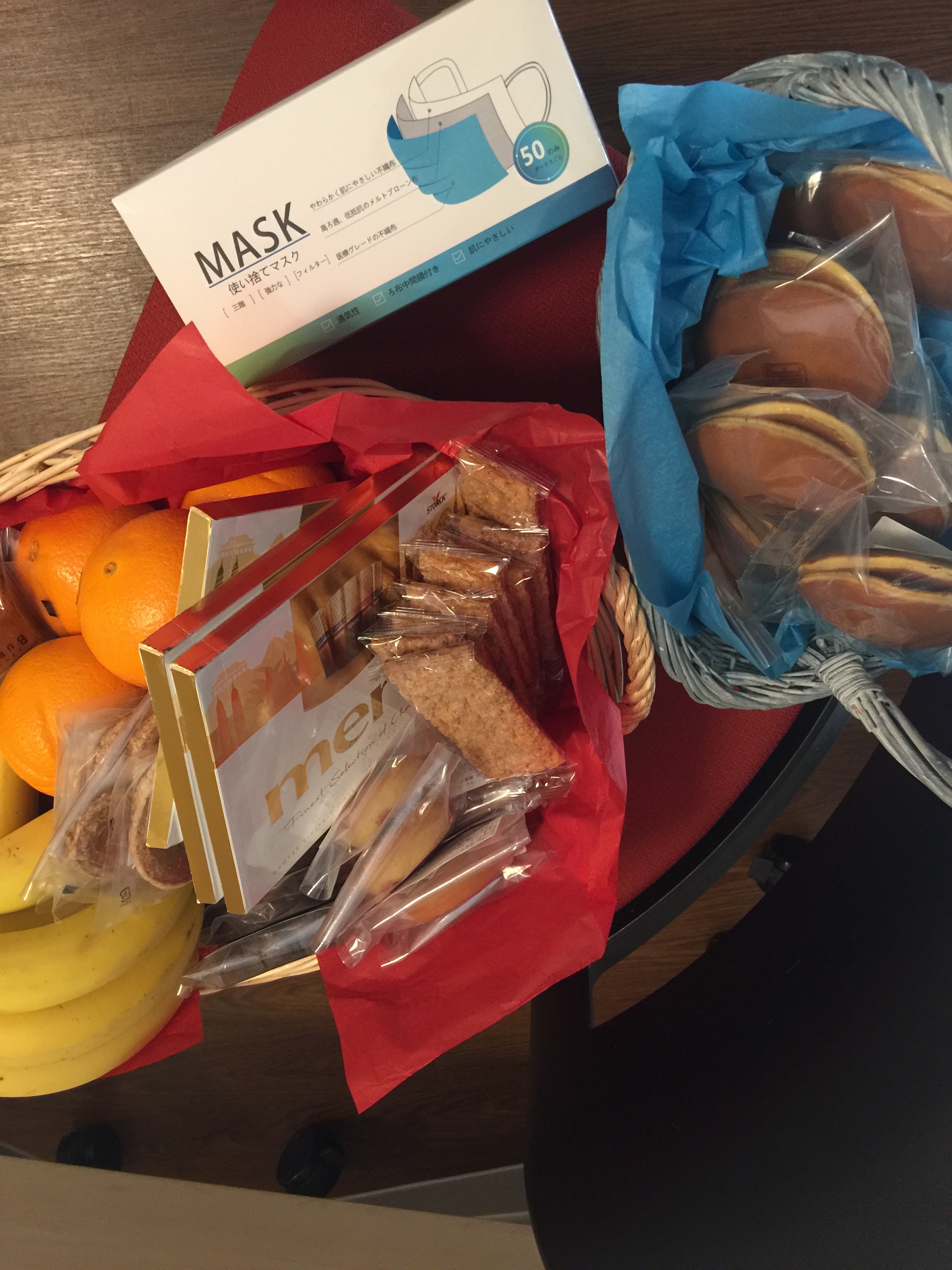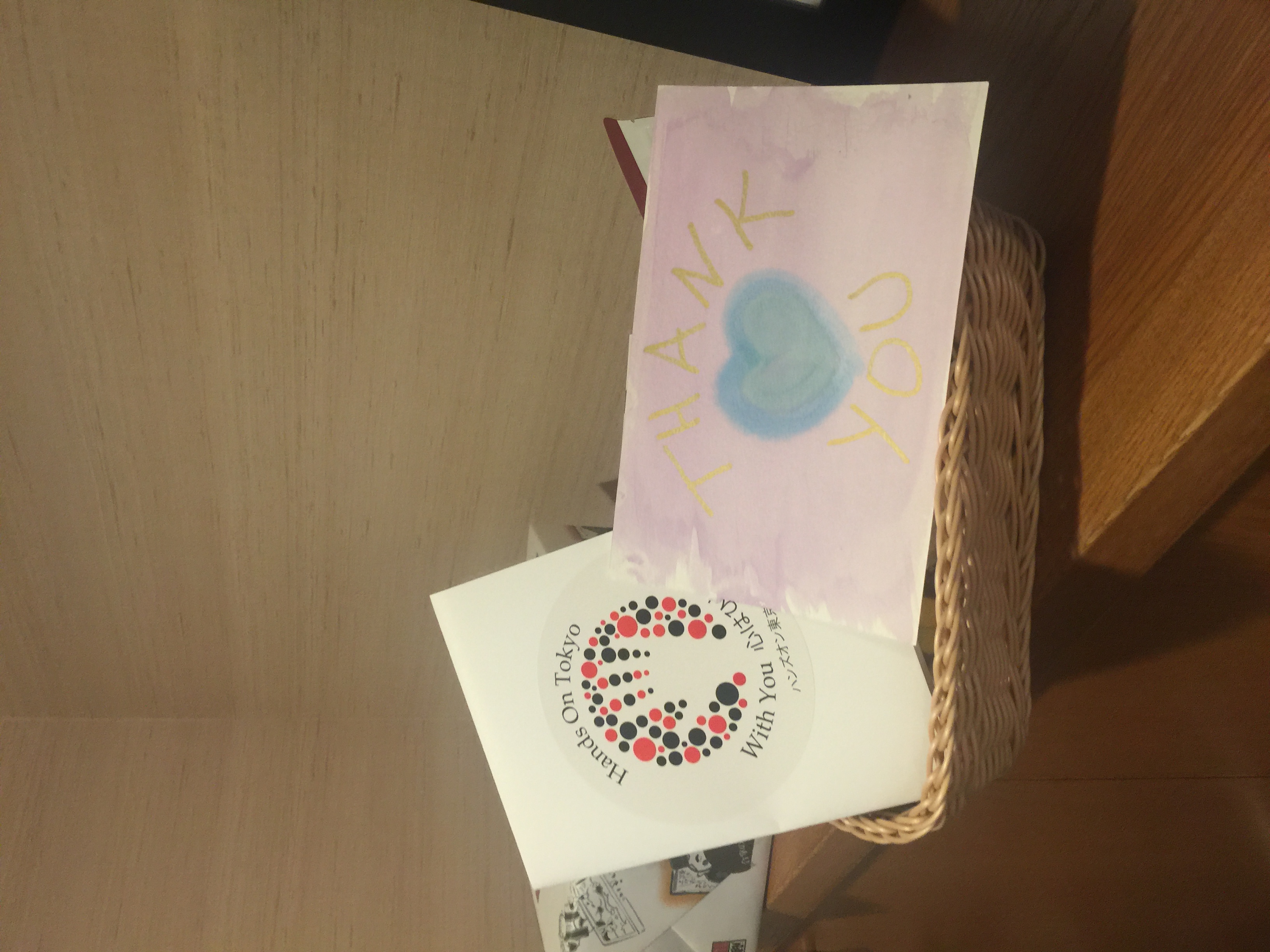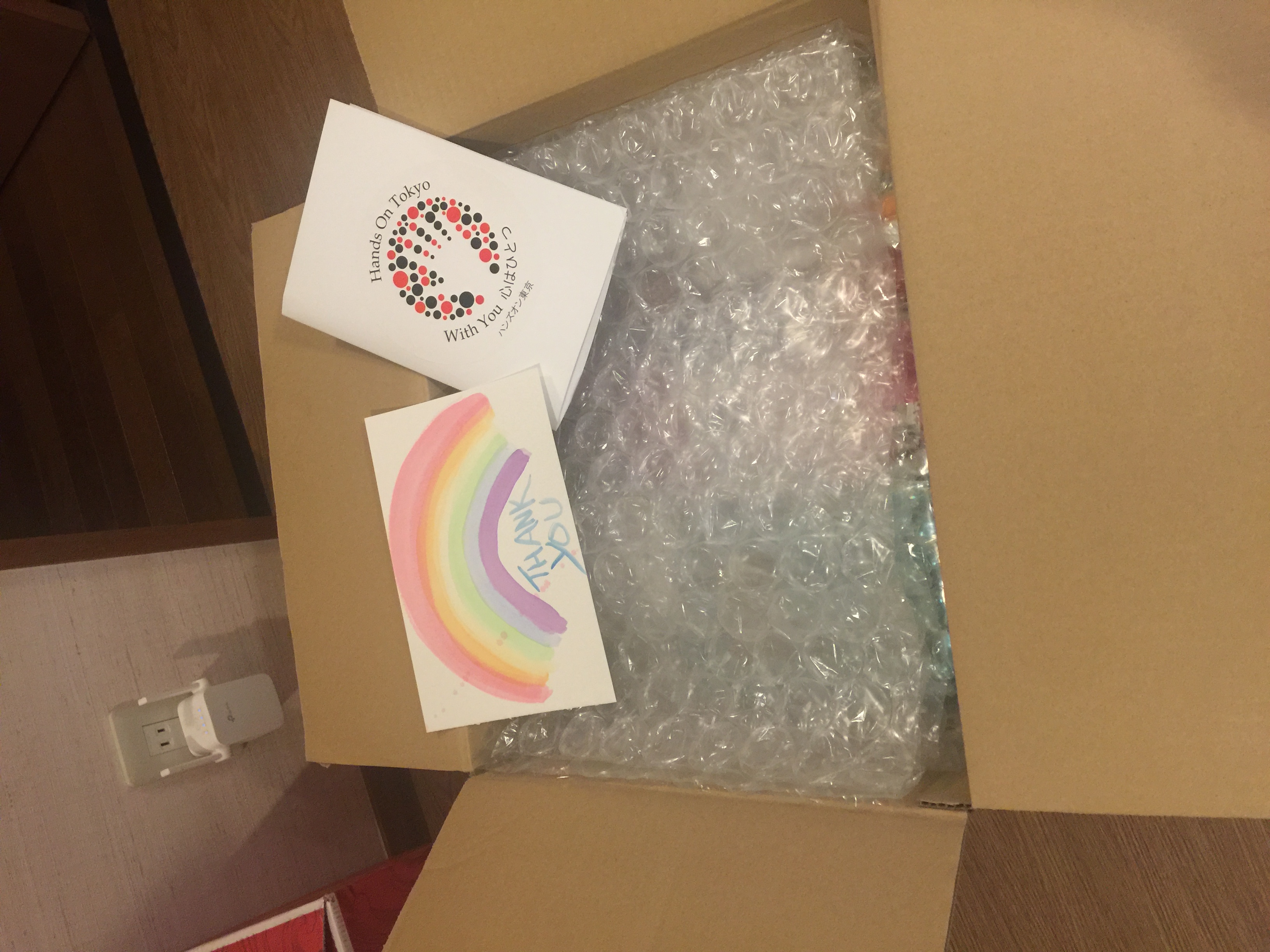 ■If you would like to support us financially, please visit the Hands On Tokyo website (https://www.handsontokyo.org/topics/20/). Your financial contribution enables us to provide meaningful service opportunities every week of the year. We would like to thank you, once again, for your continued support.

■Our Donors
https://www.handsontokyo.org/topics/268/

■Our Donors / COVID-19
https://www.handsontokyo.org/topics/290/