The Power of Volunteering
---
PPE Gown-Making Project
"Did you hear the story about the shortage of PPE at the hospitals?"
"PPE? What's that?"
"PPE is the Personal Protective Equipment. Protective clothing/gowns worn in hospitals to help prevent infection. There aren't enough ready-made ones, so the nurses and staff go home and make their own."
"Wow...after they're done working! That's really tough. If it's okay to use hand-made PPE, I can make some for the medical professionals. Let's make them together!"
"Yeah. That's what I thought, so I asked a doctor, and also I looked online to see how to make them. They say you can use a regular garbage bag."

Our "PPE Gown-Making Project" began after hearing this conversation amongst our Community Volunteers.

Trash bags and masking tapes are all that's needed to make PPE gowns. A 90L size bag is used for the body, and a 45L size bag, cut in two, is for the sleeves. Then, each part is cut with scissors, then carefully attached with masking tape. The process of cutting and assembling the bags is like a puzzle, which is challenging at first, but once you get used to it, takes about 15 minutes to complete. Normally, we'd get together and teach each other how to make the gowns. However, because of the COVID-19 outbreak, volunteers made an instructional video for making these gowns. The video was uploaded to YouTube, to be shared with other volunteers.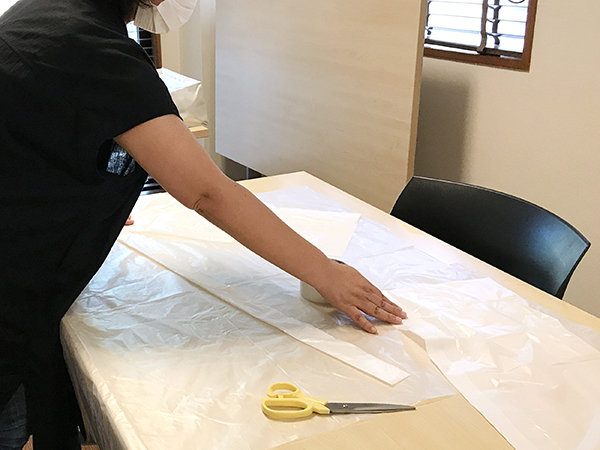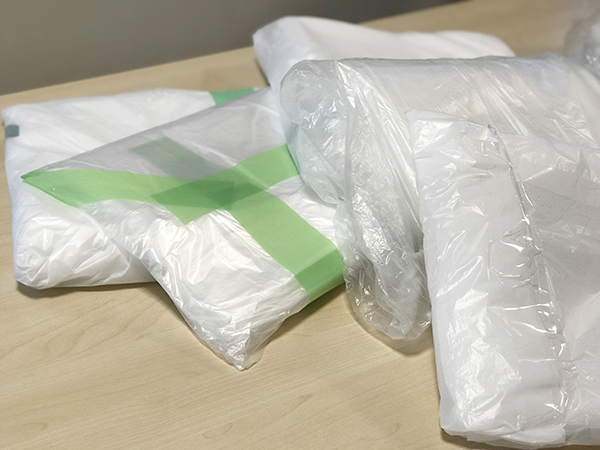 This is how the "PPE Gown-Making Project" began. Thanks to our Community Volunteers' power, 1,600 pieces of hand-made PPE gowns have been donated to Hands On Tokyo in the past month and a half. To date, we have delivered these PPE gowns to 4 hospitals and 7 welfare facilities.

Even though medical professionals have stated, "The Government lifted the state of emergency for the COVID-19," they also added, "but PPE gowns will continue to be required." Also, staff at Infants Homes and Welfare Facilities, our partners, have said that "PPE gowns are necessary in dealing with a child that has a fever. PPE gowns donations are a great help to us." Hands On Tokyo delivers PPE gowns to welfare facilities as well as local hospitals.

"Even if it's just a small amount, I'm happy to help everyone working on the front lines. I want to do something for others in this COVID-19 situation." said one volunteer. She brought 100 sets of PPE gowns, include gowns her friends made, to the Hands On Tokyo office. The warmth and smiles of our volunteers are an important source of our motivation.

"What can we do now to support our community?"
"Delivering what our community needs, to where they are needed."
The "PPE Gown-Making Project" started as a way to connect the feelings and energies of our community members. Your hearts, combined with a passion to help others, are our most valuable treasures. Hands On Tokyo would like to use these energies and passions to help build connections throughout our society.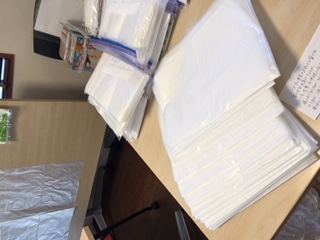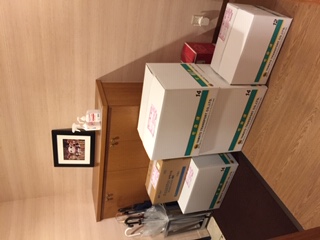 ■If you would like to support us financially, please visit the Hands On Tokyo website (https://www.handsontokyo.org/topics/20/). Your financial contribution enables us to provide meaningful service opportunities every week of the year. We would like to thank you, once again, for your continued support.

■Our Donors
https://www.handsontokyo.org/topics/268/

■Our Donors / COVID-19
https://www.handsontokyo.org/topics/290/