Youth Impact with COVID-19
---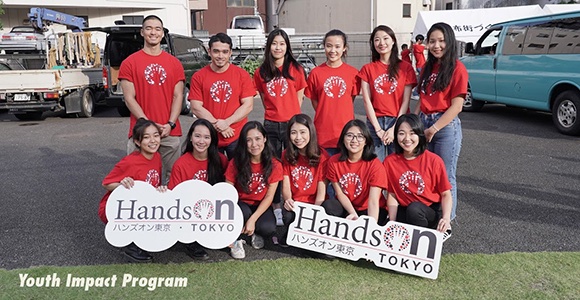 Youth Impact Summer 2020 Report
By Gerhard Schmidt - Former Youth Impact Coordinator
First of all, we would like to express our deepest gratitude to our donors and supporters of the Youth Impact program and Hands On Tokyo.
We have been innovating some of our projects and creating new projects to serve our community to the best of our ability during the COVID-19 outbreak, while also keeping our partners and volunteers safe.
We have started to have virtual meetings with children and volunteers online. For example, recently we started to hold live motor development classes with disabled children and live English conversation sessions with children's homes. In addition to this we have prepared written learning material that we can incorporate into the lessons. These types of projects are important, because they give a chance for the children to interact with our volunteers and know that they still care about them.
Another new project is that, through our talented youth volunteers, we have started creating recorded video style activities for English learning and exercise/stretching routines. It is especially helpful for care workers, because we can create custom content to fit their needs, all while giving them an extremely well-deserved break.(During COVID-19 children's homes and other children organizations workers have experienced a substantially increased workload)
Currently, our student members are also proposing/planning youth led projects like:
- Contributing to appreciation gift baskets for medical workers
- Assisting children's homes with the children's homework (we are looking into subjects like math and Japanese)
- Helping the homeless community in the inner city





We are also planning projects to carry out once it is deemed safe to gather after the COVID-19 situation. For example:
- Beach cleanup project
- Creating University accessibility maps for physically challenged individuals
- Youth charity concert
We are sending thoughts out to all those who have been affected by, or are vulnerable to the COVID-19 outbreak. We are hoping for a swift and steadfast de-escalation of the what could turn into a possible pandemic. We are also letting all our community partners and amazing volunteers know that we care about them in this trying time.
All of the work we do would not be possible without the support from you, our donors. Through your generosity we will empower even more of the youth, and together continue to make a difference in our community!
We wish everyone's safety and health during the current COVID-19 outbreak.






Voice from Youth Impact Group Leader
"Hands on Tokyo Youth Impact has broadened my view of my own country. It has helped me understand more of situations in Japan and as both a project and group leader it has been an extremely valuable opportunity. I have had the pleasure to be the president and vice president of my school's Youth Impact club in Tokyo. Meeting many people and giving back to the community has given me a lot of pride and experience. They have many volunteering opportunities and events to attend so I highly recommend everyone to volunteer!"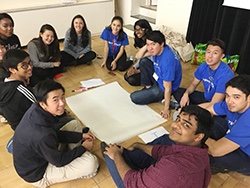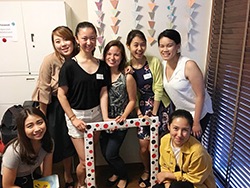 【About Youth Impact Program】
In 2017, Hands On Tokyo established the Youth Impact program with the goal of empowering college and high school students to be facilitators of positive social change throughout Japan. In addition to volunteer opportunities offered through the Hands On Tokyo website, we invite our committed youth to become leaders at our regular programs and create their own project with our community partners. While they establish new relationships and activities in the field, the Youth Impact staff are training our youth to be self-sufficient and confident leaders.
Our ultimate goal is that by the time students have completed their studies, they have the knowledge and skills to continue the impactful work they started with us, and become mentors for other youth who are just starting out. We hope that this structure of empowerment and awareness spreading is sustainable for generations to come.

https://www.handsontokyo.org/topics/287/
■If you would like to support us financially, please visit the Hands On Tokyo website (https://www.handsontokyo.org/topics/20/). Your financial contribution enables us to provide meaningful service opportunities every week of the year. We would like to thank you, once again, for your continued support.