DISASTER RELIEF
---
Baseball Project for Disaster Relief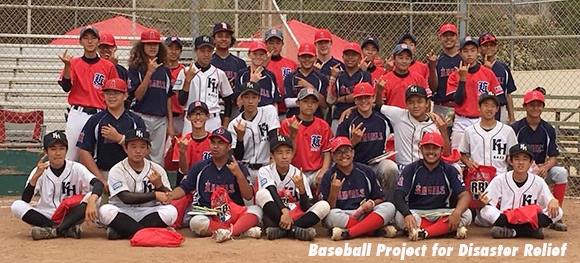 When: July 26th - August 2nd, 2019
Participants:
【Tohoku】Ishinomaki Shiritsu Hebita Middle School Baseball Team
【Kumamoto】Kumamoto North Region Little Senior Baseball Team

First held in 2016, our baseball project to assist the revitalization of disaster struck areas had its 4th successful project in August. Students and coaches from Tohoku and Kumamoto enjoyed a 7-day project in Los Angeles. The students played a baseball game with the RBI (Reviving Baseball in Inner Cities Program) Team in Los Angeles, supported by Major League Baseball. Our team from Japan, participated in a workshop and volunteering with the theme of "What to Do When Disaster Strikes" and "Sportsmanship - #TimeforFairPlay." A special thank you to Major League Baseball and all our wonderfully generous sponsors and supporters.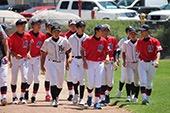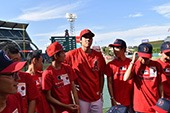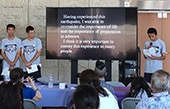 Organized by NPO Hands On Tokyo
Special Sponsor: Major League Baseball
Supported by: One Desk Foundation
Sponsors: MGM Resorts Japan LLC. / Japan Airlines / Tokyo Biyougeka / TOYOKO INN Co., Ltd. / I'll Co., Ltd. /
     Koshi Lions Club / Yamaga Lions Club
[Contact]
Hands On Tokyo
TEL: 03-3583-2135 / FAX: 03-3583-2127 / E-mail: info@handsontokyo.org