Dear All registered for "A Taste for Volunteering"
---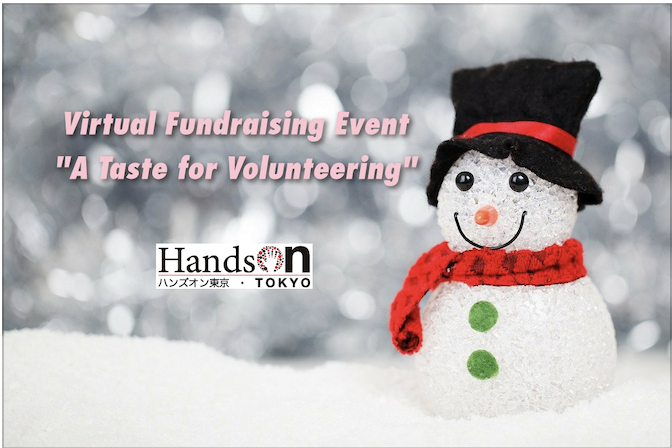 Thank you very much for your great support of our fundraising event, "A Taste for Volunteering - Voices -."
If you were not able to participate in the live Zoom stream on December 10th, you can watch the recorded video on YouTube on a private channel (Unlisted), until January 31st, 2021. We have sent the YouTube URL for the event to all who have registered, via e-mail. If you have not received the YouTube URL, please contact us.
Thank you again for your time, energy and generosity.
Happy holidays, and wishing you all the joys and happiness throughout the coming year.
Hands On Tokyo
A Taste for Volunteering Committee
E-mail: tfv-info@handsontokyo.org
https://www.handsontokyo.org/topics/86/