Hands On Tokyo with COVID-19
---
COVID-19 is impacting our lives every day, giving us numerous challenges to overcome.
One of Hands On Tokyo's most important concerns, is "what can we do now to support our community," and how can we support that community as quickly as possible.
With the effects of COVID-19 looking to be with us long-term, we are learning to adapt to a "new way of living."

We are very appreciative of all our volunteers at Hands On Tokyo, and the important part they play in our programs. In addition, Hands On Tokyo has always worked hard to respond to the needs of our partners. However, with this unique situation adversely affecting our lives, Hands On Tokyo is putting the health and safety of all our volunteers, volunteer leaders, community partners and all those with whom we interact our top priority. We will continue to work while preparing measures to prevent the spread of infection, in accordance with government guidelines.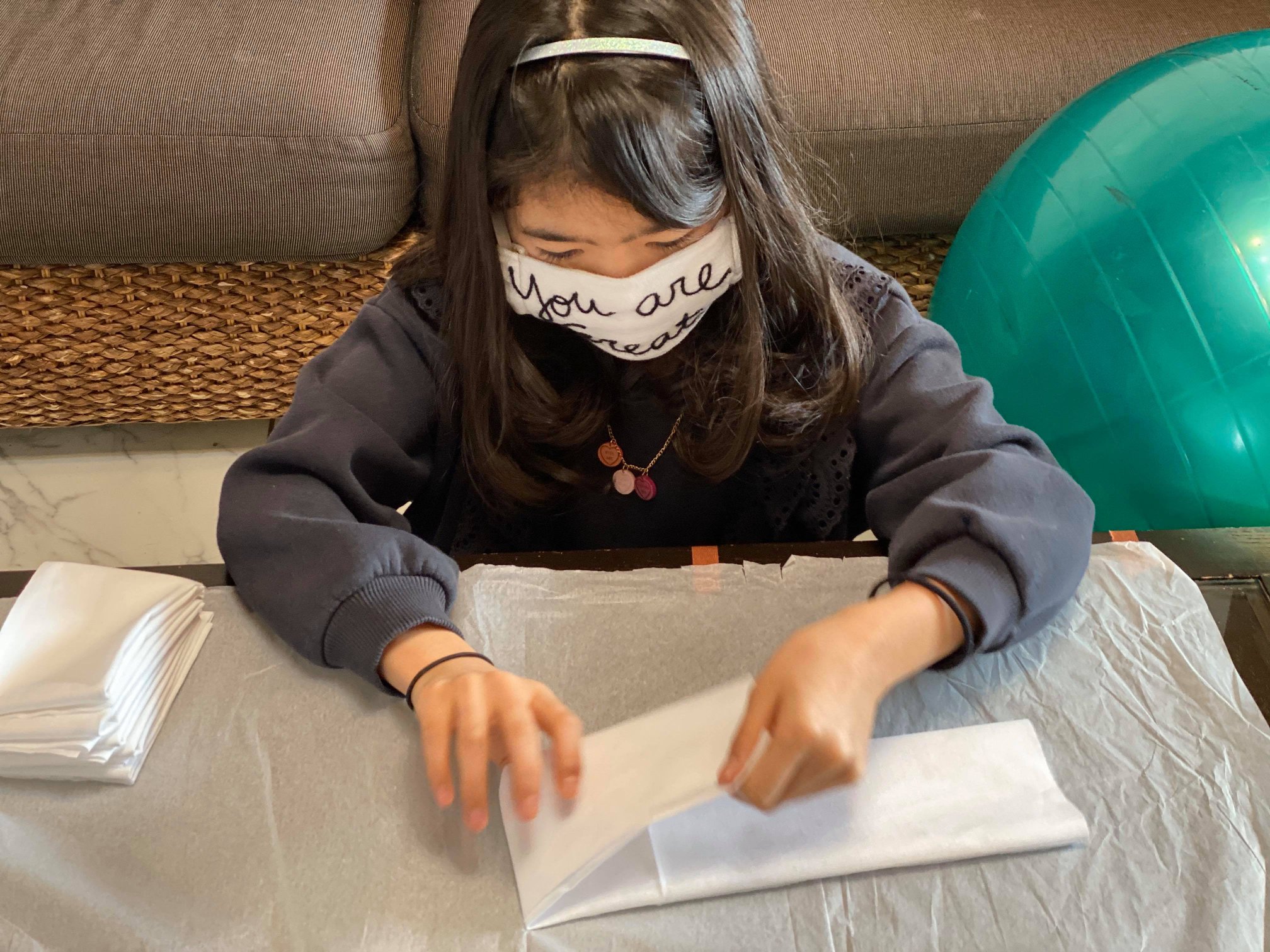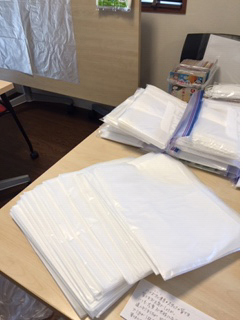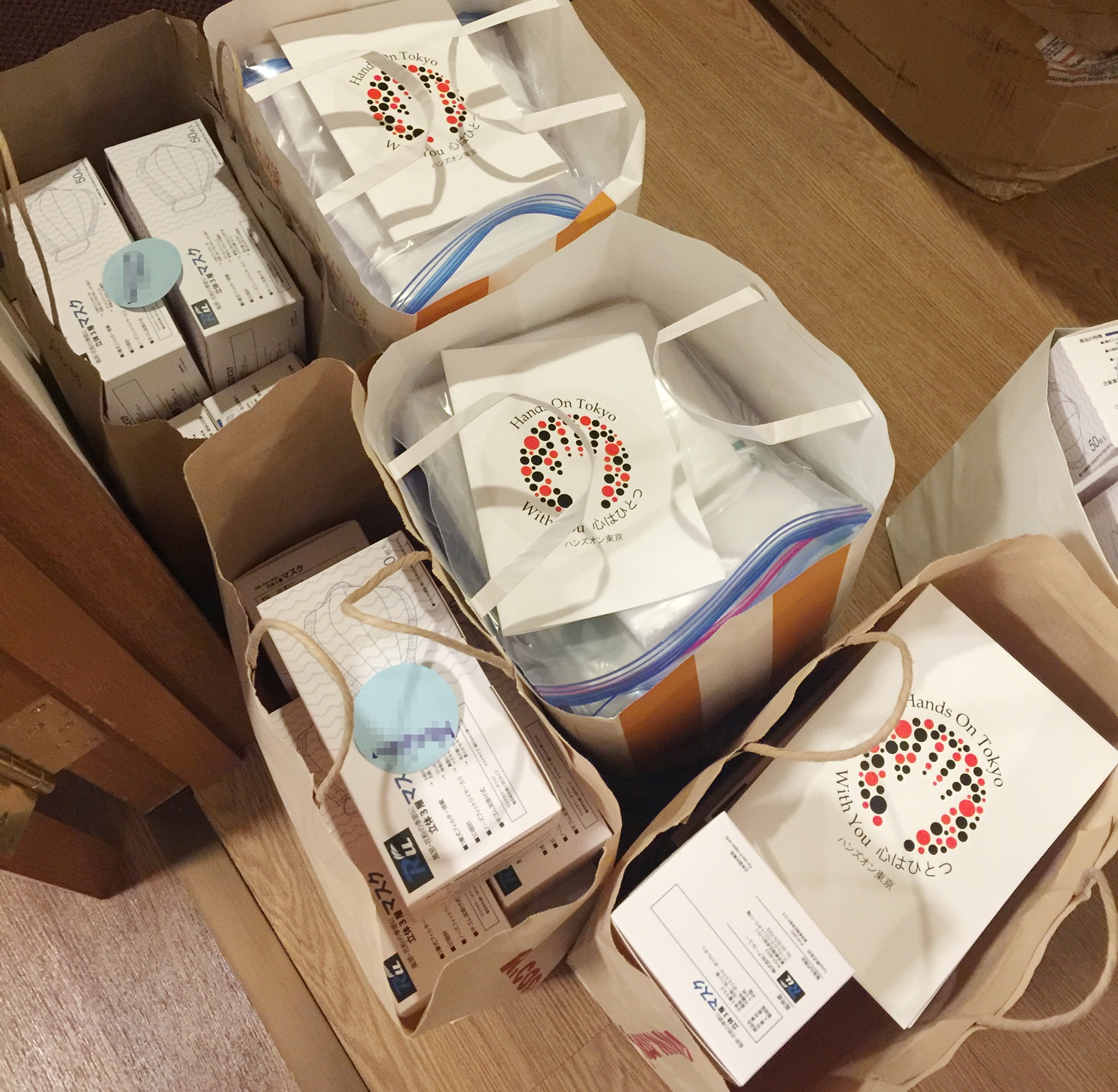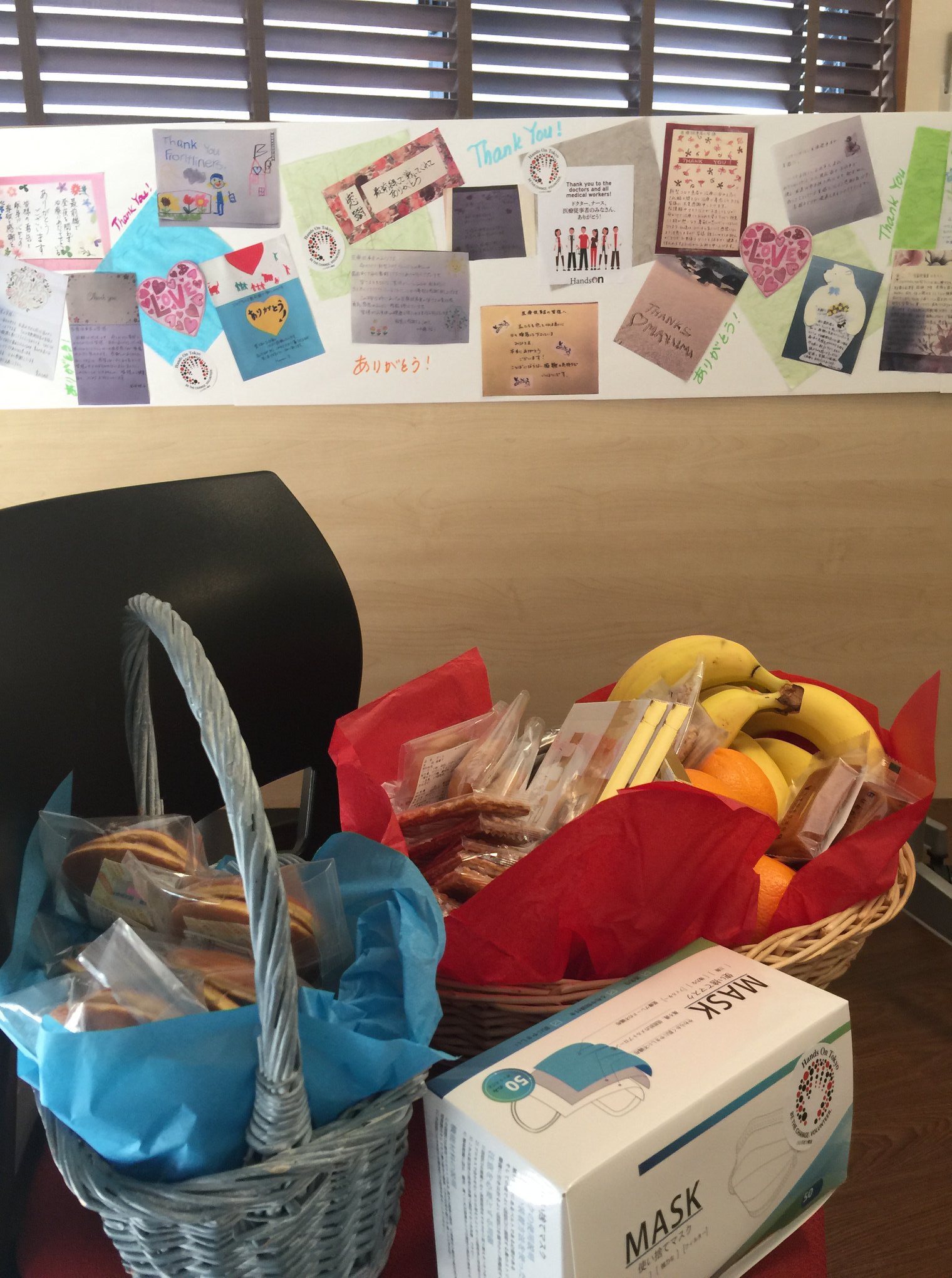 ■Our New Initiative
- We are creating a list of community needs, and sharing this information on how you can help these communities.
- We are sharing information about the material support needed by our community partners, and matching donations directly to them.
- We recently launched the "PC for Children" Campaign, for our partners who lack access to both Personal Computers and the internet.
- We are working with various community groups, to deliver masks, handmade PPE gowns and "Thank You Baskets." Each of these include a handwritten thank you message, and various sweets. These are delivered to our partner hospitals, local hospitals, welfare facilities, etc...
- We are promoting the "Thank you to all Medical Workers! Project," in which we send our sincere thanks to all medical professionals who are working night and day to protect us during this challenging time.
- We are promoting both the "Hello? Moshi-Moshi? Project" and the "Stay in Touch Project," which are for sharing your experiences, and to let family and friends know we are together during this anxious period.
- For previously regular volunteering activities, we are creating opportunities to continue the volunteering spirit in a virtual setting, whenever possible.
- For our volunteers, volunteer leaders and community partners, we are implementing the government guidelines for all Health and Safety issues.
- We will be communicating regularly with our volunteer and volunteer leaders, to provide them the correct information, and the importance of practicing preventative measures.
- We will be cooperating with the Points of Light Foundation, the Hands On Network in 37 countries, a global networks and our affiliate partners, to share our mutual experiences and information with them, and to apply them to our activities.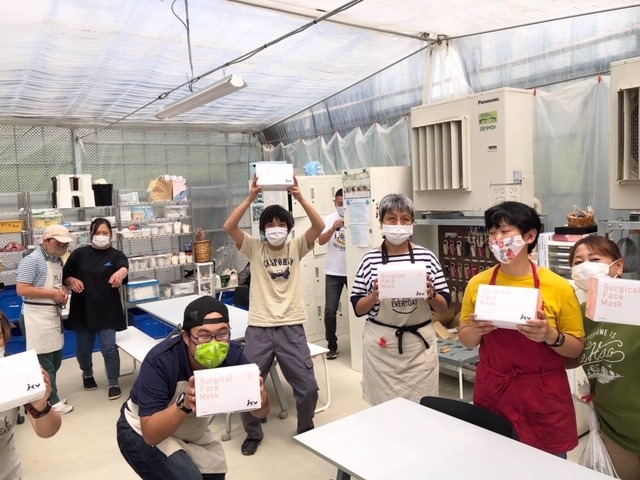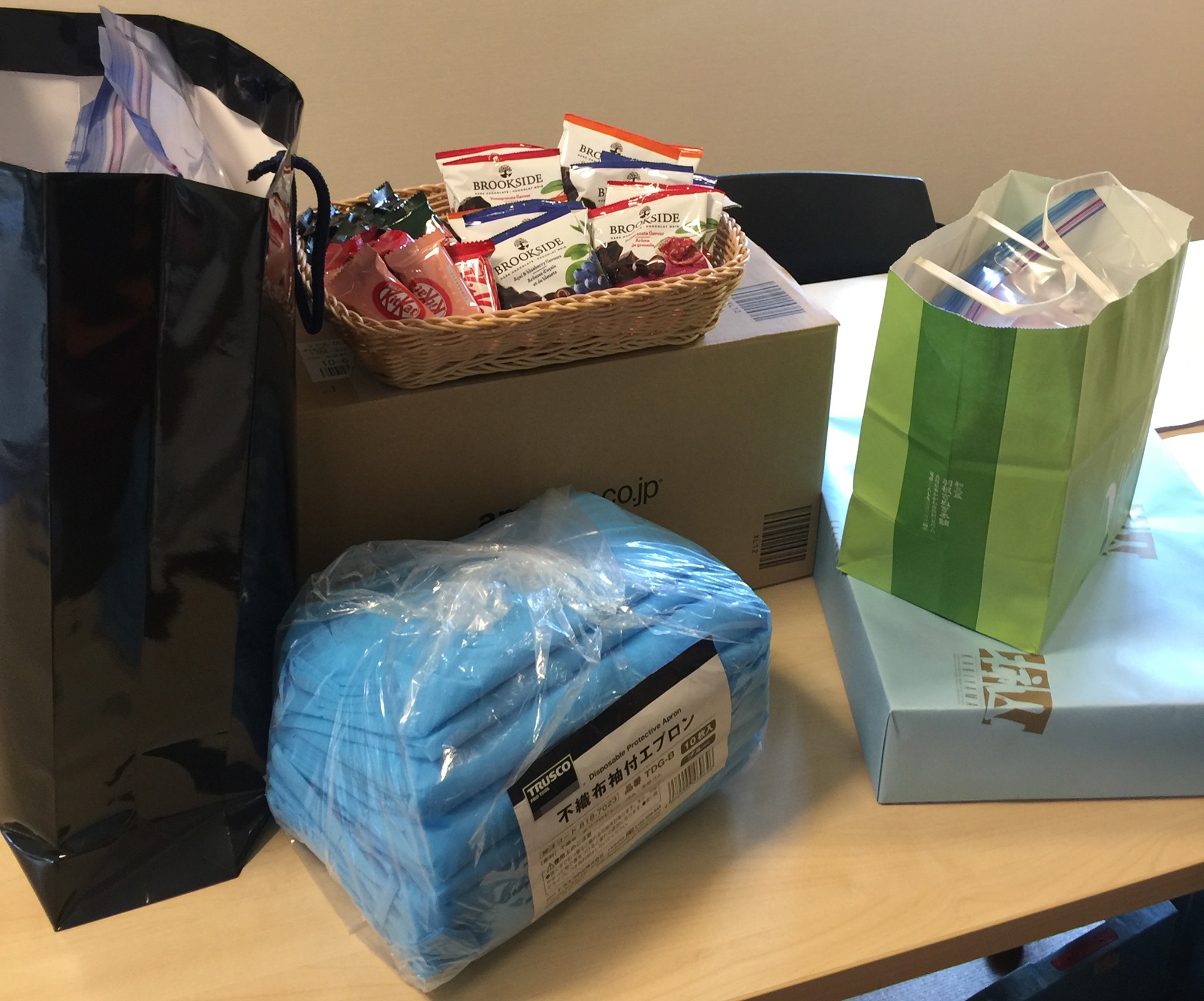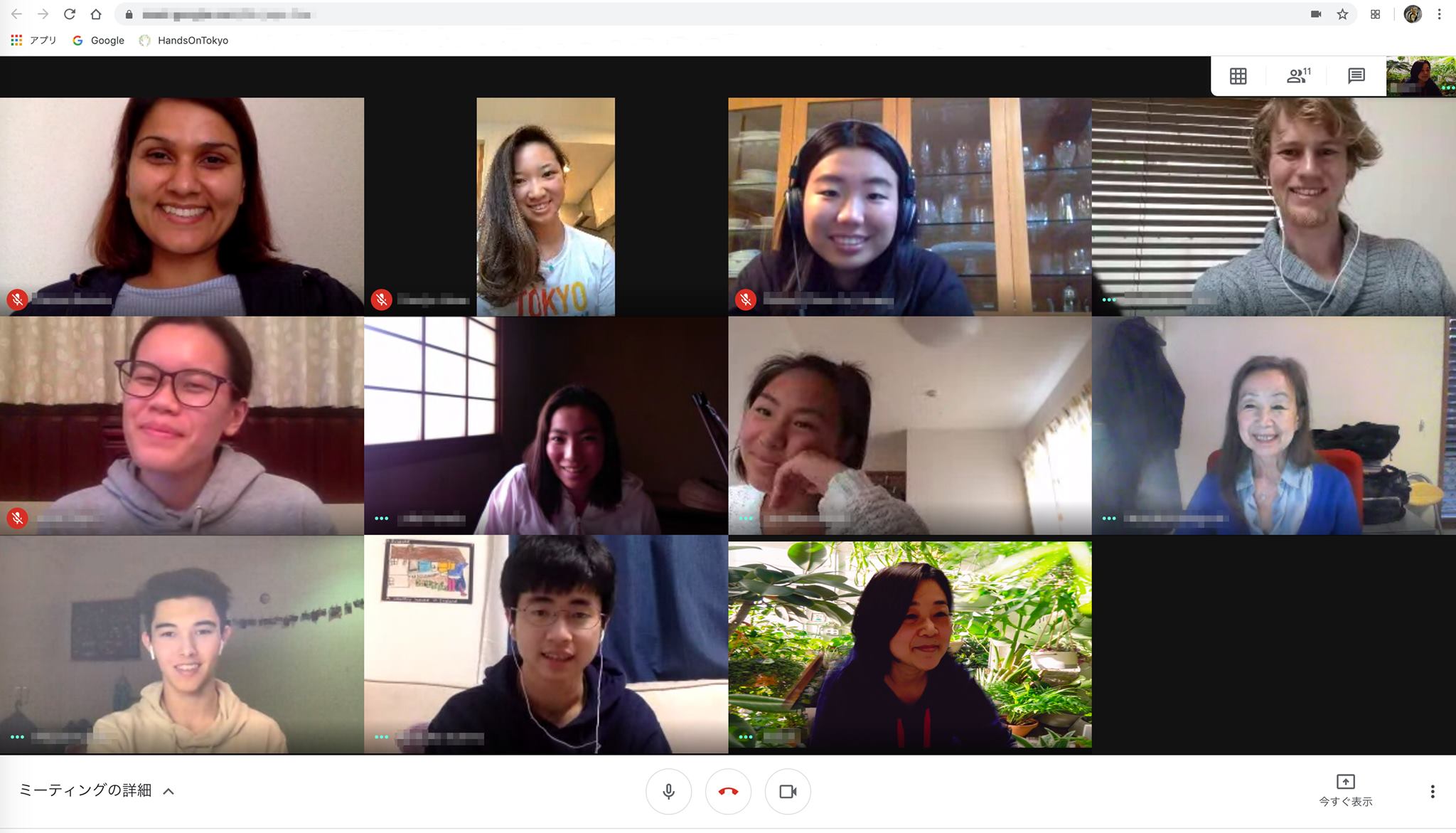 ■Beyond COVID-19
Since March 2020, Hands On Tokyo has refrained from face-to-face volunteering. However, this experience has also revealed new challenges for us in the way we support our community partners.
Hands On Tokyo is working to overcome the many challenges in this difficult time, and will continue to carry out meaningful social activities with the help of individuals corporate volunteers and our community partners.
Thanks to your warm support, we will still be able to expand our circle of friendship, and build strong bonds with even more people. We will continue to make an effort to help keep our community strong and inclusive.
The Hands On Tokyo Team


■If you would like to support us financially, please visit the Hands On Tokyo website (https://www.handsontokyo.org/topics/20/). Your financial contribution enables us to provide meaningful service opportunities every week of the year. We would like to thank you, once again, for your continued support.