We need volunteers! - Youth Summit and LIVES TOKYO
---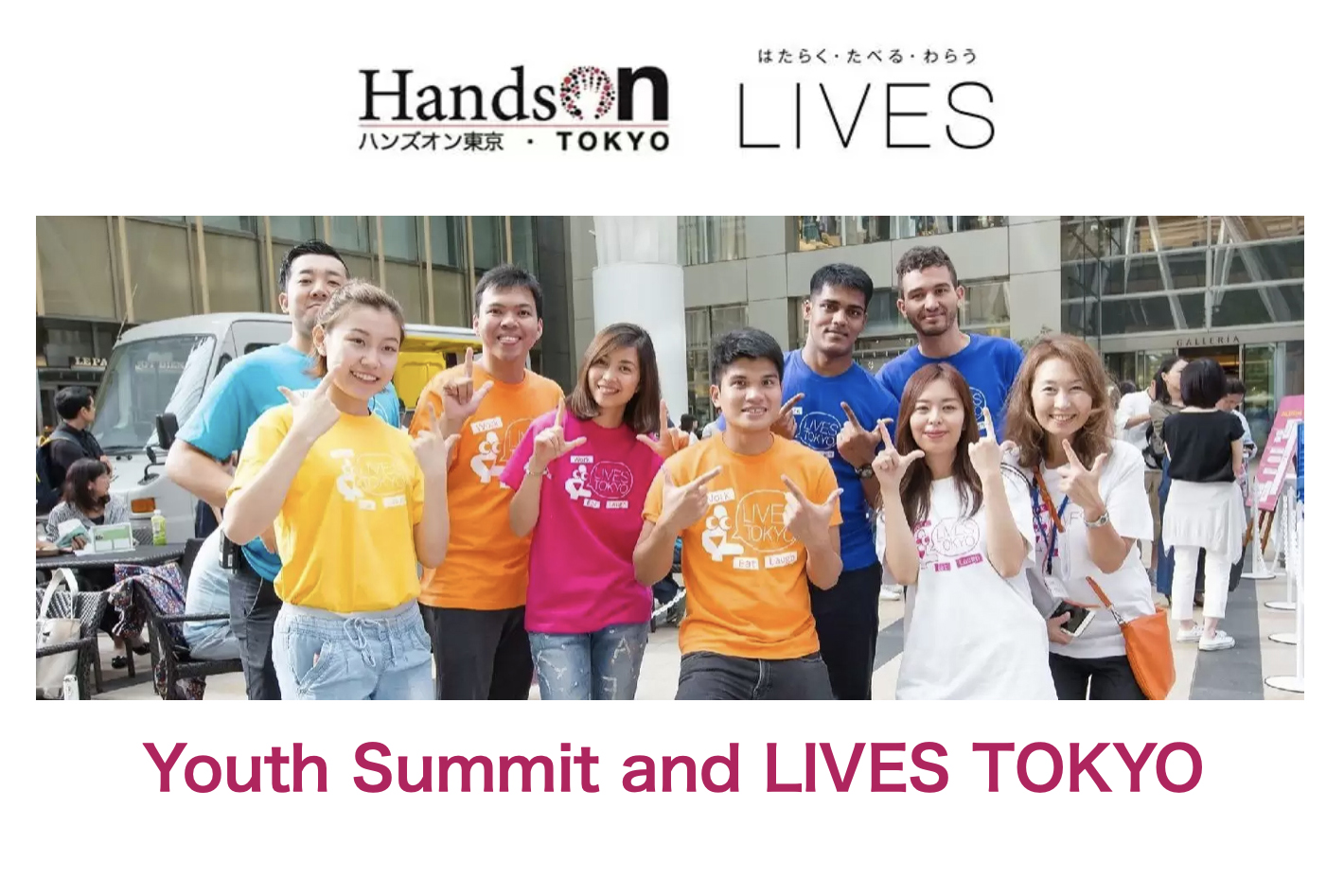 We need our Event Support Volunteers!
https://www.handsontokyo.org/events/

Sunday, September 25th, 13:00 - 18:00
Tokyo Midtown(Roppongi) Hall A
---
Hands On Tokyo needs volunteers to provide operational support at both the " Youth Summit 2022 " and the " LIVES TOKYO 2022 " events, to be held at Tokyo Midtown on Sunday, September 25th. Volunteers are asked to help with event operations by attending at Hall A, the train station, the sales booths and at the reception desk.
[ Sign Up as a Volunteer ]
https://www.handsontokyo.org/events/

Youth Summit 2022 + LIVES TOKYO 2022
Event Support Volunteer

Venue: Tokyo Midtown Hall A (9-7-1, Akasaka, Minato-ku, Tokyo)
http://www.tokyo-midtown.com/en/maps_directions/
Clothes: Please wear comfortable clothes and shoes.
*Our event T-shirt will be provided. Please be sure to wear the T-shirt during the event.
*Bring hats, caps, or insect repellent, if needed.
Event Guidelines: High school students and above. Basic conversational Japanese skills are desirable.
Meeting Place: Tokyo Midtown B1F, Reception, Hall A

Meeting Time: Please be on time!
Please register at the reception before the meeting time and receive a T-shirt.
You will be divided into some groups. Please follow the instruction of your Supervisor and Volunteer Leader.

■Event Guide - Hall / Group A
You will be acting as an event guide for visitors at the venue, "Hall A".
Group A - Meet at 11:30 (Activity time: 11:30-14:30)
Group B - Meet at 14:30 (Activity time: 14:30-17:30)

■Event Guide
You will be acting as an event guide for visitors at Tokyo Midtown and Roppongi Station. Shifts are in pairs of two, with 30 minute rotations. Positions will be at the following 5 locations: Hibiya Line Roppongi Station ticket gate, Oedo Line Roppongi Station ticket gate, Tokyo Midtown 1st floor next to escalator, Tokyo Midtown B1F next to information counter, Tokyo Midtown B1F next to 7-Eleven
Group A - Meet at 11:30 (Activity time: 11:30-14:30)
Group B - Meet at 14:30 (Activity time: 14:30-17:30)

■Reception desk / Group A
You will be helping at the event reception desk for Youth Summit 2022.
Group A - Meet at 11:30 (Activity time: 11:30-14:30)

■Sales booths / Group C
You will be helping at the event sales booths, setup and sales support.
Group C - Meet at 11:30 (Activity time: 11:30-14:00)

■Sales booths / Group D
You will be helping at the event sales booths.
Group D - Meet at 14:00 (Activity time: 14:00-17:00)

■Sales booths / Group E
You will be helping at the event sales booths, sales support and cleanup.
Group E - Meet at 17:00 (Activity time: 17:00-20:00)

[ Sign Up as a Volunteer ]
https://www.handsontokyo.org/events/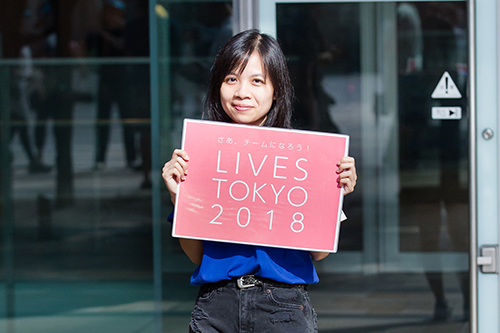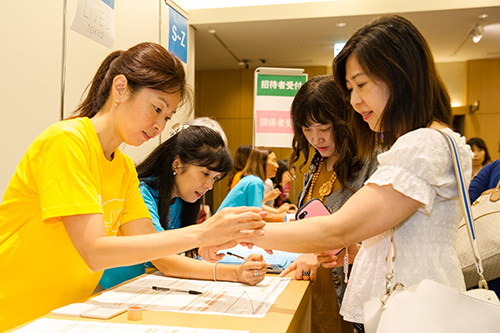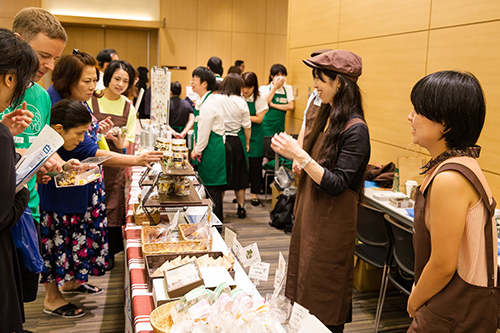 Your family and friends are welcome to participate in the event. Please ask them to join and let's pump up the event together!! We welcome you also to see all the activities when you are not volunteering. It should be a great day for you!!

For information on the event, please visit the following web page:
Youth Summit → https://www.handsontokyo.org/topics/359/
LIVES TOKYO → http://hataraku-taberu-warau.jp
Register to event as a guest → https://livestokyo2022.peatix.com/
If you have any questions, please contact us at info@handsontokyo.org .
We look forward to spending an enjoyable time together with you.
Thank you!
Hands On Tokyo Office